Men's merino wool socks - Size - 35 - 38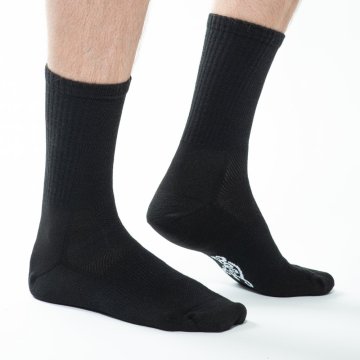 To the mountains and to the office
You walk through the city without an umbrella, your shoes are wet, but your feet are still warm and dry? This is not a sci-fi story about a main character with incredible powers. With merino socks nothing is impossible. You'll feel like a superhero every day, whether you're on an adventure climbing Mt. Everest or during a normal working day. You will always feel comfortable and fresh in the socks - dry even if you accidentally step in a puddle.
These soft socks will keep your feet warm at every step on cold winter days. No more frozen little toes! They will hold tight on your feet, longer socks don't slide to the heel and your ankle socks will also stay where they should.
Each has extra specially designed zones, thanks to which they breathe and will keep your feet odorless in the summer. When playing tennis, basketball and other sports, they will never feel too tight and give you an unrivaled performance. We have not forgotten the popular Czech sport - mushroom picking. The socks repel ticks and other insects thanks to their special treatment. So you can enjoy a walk in the forest without unnecessary worries. Get a pack of 3 pairs, which will last several seasons.
Experiment with colors
Express your unique style through colorful socks. Make your outfit special, for example with red color, and at the same time you will be comfortable thanks to thermoregulatory abilities of merino wool.
Are you thinking about a gift for Christmas? Delight your loved ones with a quality Czech product! Merino socks will please all outdoor enthusiasts, parents and friends who love stylish products, but also your grandparents who want to keep their feet warm.